A trusted company
Fully Licensed
Fully State Licensed & Bonded.
Security: B-16382. Fire:ACR-3470.
Recognized
Recognized As Exemplary, Honest and Respectful Service Provider
Customer Endorsed
Company Built nearly entirely on client referrals.
Proven Longevity
Over 30 Years of Serving North Texas.
Dedicated To Quality Workmanship
Dedicated to Delivering State-Of-The-Art Home and Commercial product.
.
ECOSYSTEM
SAVANT SMART HOME
LIGHTHING, MUSIC, CLIMATE, SECURITY & MORE
LIGHTING
SAVANT SMART HOME
LIGHTHING, MUSIC, CLIMATE, SECURITY & MORE
MUSIC
SAVANT SMART HOME
LIGHTHING, MUSIC, CLIMATE, SECURITY & MORE
LEARN MORE
ELAN Flagship Experience
ultra-intuitive and responsive to your
every need
MORE THAN A SMART HOME
PERSONALIZED &‌ INTELLIGENT
SMART‌ HOME AUTOMATION
ONE TOUCH VOICE CONTROL
WHOLE HOUSE AUDIO/VIDEO SYSTEM
LEARN MORE
NAPCO RESIDENTIAL SECURITY SYSTEMS
READ MORE
FIRE ALARM SYSTEMS
---
---
We install, service & Inspect a range of alarm systems, Including Fire-Lite Alarms, System Sensor, Silent Knight, & Potter
INCREDIBLE HOME THEATER EXPERIENCE
READ MORE
24 x 7 SECURITY, SURVEILLANCE, &‌ FIRE ALARM MONITORING
Feel safe in your home or business property. Wide range of innovative products and services are available including surveillance services on a 24 hours a day and seven days a week basis.
READ MORE
STATE-OF-THE-ART‌‌ AUDIO, VIDEO‌ & AUTOMATION SYSTEMS
READ MORE
Automation possibilities
---
---
Home automation requires expertise to save you money in the long run by avoiding patchwork of unmatched systems. It requires a strong foundation that powers your whole home. When done right, the possibilities are endless.
---
Data Networking
security
Cloud-Based Communications
---
Structured Cabling
---
Voice, Video & Data Integration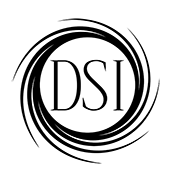 ---
Future starts
today.
Enjoy a sensational visual and listening experience in the comfort of your own home. Home Automation and Media Experience Custom Designed For You.
---
Frequently asked questions
---
---
Contact Us For Free Professional Consultation