EXSITING COMMERCIAL FIRE ALARM SYSTEMS 
INSPECTION, TESTING AND MAINTENANCE SERVICES
In order to meet both federal certification requirements and state licensure requirements, fire alarm systems are required to be inspected, tested and maintained in accordance with the laws.  Local codes and ordinances dictate the frequency of inspections. These inspections are required to ensure that each fire alarm or detection system as installed meets the standards provided by law.
Preventative maintenance will ensure your alarm systems are continually functional and meet the standards that are put forward by local, state and federal codes and ordinaces. 
Our Fire alarm technicians are licensed professionals who perform these inspections and certify the integrity of the systems installed. 
We strive to provide these services at an affordable price. By partnering with us, we work to notify you of when your inspections and testing are due to make sure your alram and detection systems  are compliant with all the codes and ordinaces for your locality.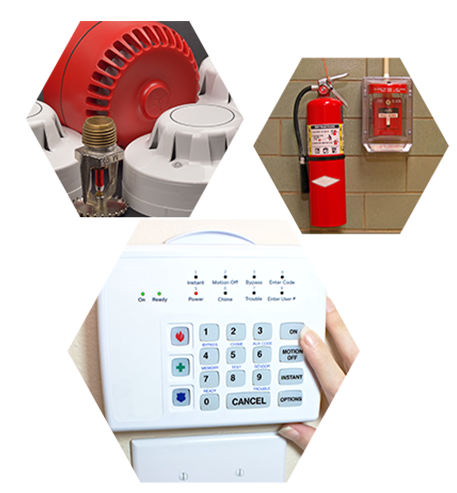 24 x 7 Commercial and Residential Monitoring Services and Installation
---
24/7 Custom Monitoring Tailored to Your Residential or Commercial Needs 
Alarms Systems
Video Verification
Instant E-Mail & Text Messaging
IP Monitoring
Alarm Reports
And Much More....